Home <Services < Cardiology < Chest Pain
What is Chest Pain?
Chest pain may be associated with a number of different medical issues, including some serious cardiovascular conditions. This symptom describes pain or discomfort affecting the chest or thoracic region of the body which may manifest differently from person to person. While chest pain does not always necessarily signify a major health risk, it can be a symptom of some severe and life-threatening issues and should always be taken seriously.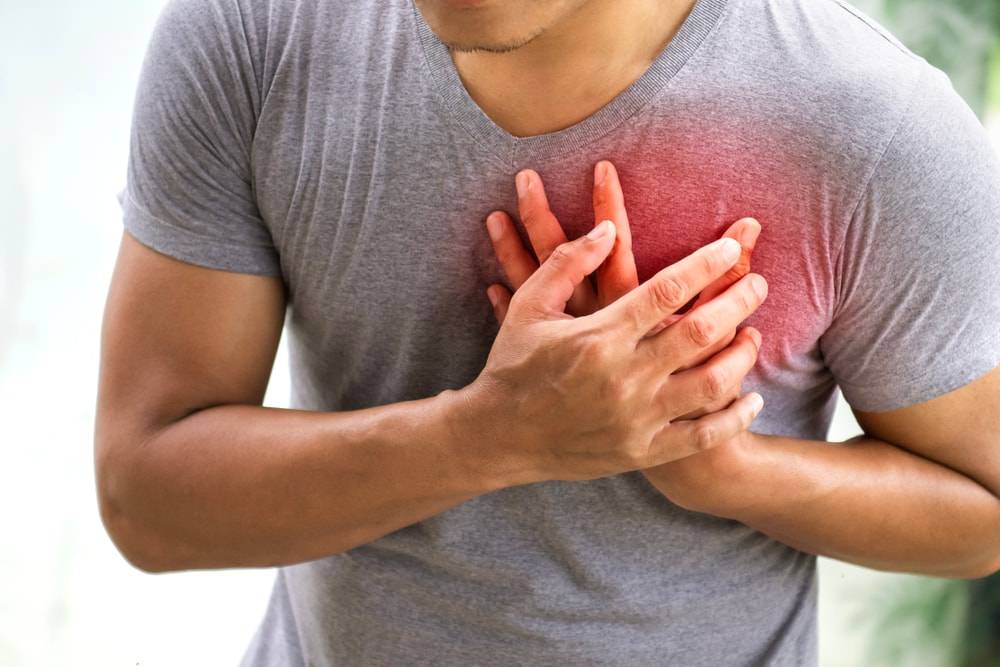 What Are The Causes of Chest Pain?
There are many cardiovascular and noncardiovascular causes of chest pain. A heart attack (myocardial infarction) is one of the most serious reasons why you may experience chest pain, but it can also point to other cardiac conditions including:
Aortic dissection: A condition in which a tear forms in the walls of the aorta, which is the largest artery in the body
Pericarditis: Swelling or inflammation of the tissue which surrounds the heart
Myocarditis: Inflammation of the heart muscle itself
Tamponade: This occurs when the space surrounding the heart becomes filled with fluid, placing added pressure on the heart
Arrhythmia: One of a number of different issues which cause a heartbeat that is unusually fast, slow, or irregular
Valvular disease: Heart disease which is caused by damage or weakening of one or more of the heart valves
Non-cardiac causes may be as simple as a case of heartburn, but can also include serious conditions such as a lung infection (e.g. pneumonia, pulmonary embolism) or costochondritis, which is an inflammation of the cartilage of your ribcage. Chest pain can also be caused by trauma which has caused an injury such as a collapsed lung or bruised, cracked, or broken ribs.